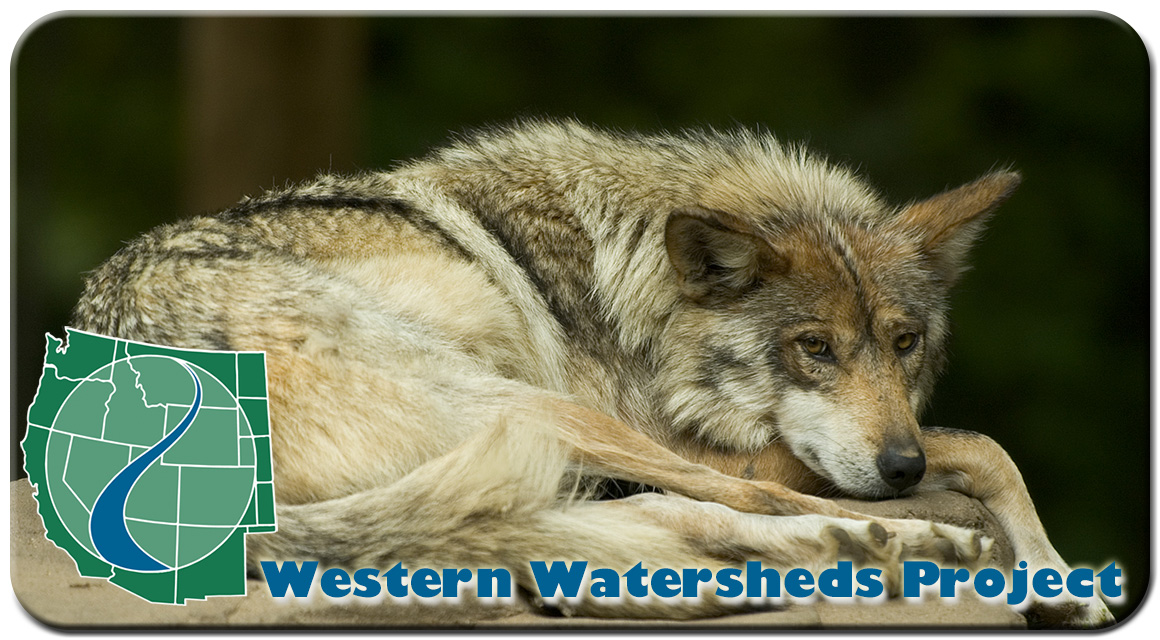 June 10, 2020
There are only about 160 Mexican gray wolves in the wild in Arizona and New Mexico as of January 2020, but the population is at grave genetic risk and continues to suffer mismanagement at the behest of the livestock industry.
That's why we need you to weigh in by June 15, 2020 on a new proposed management rule affecting the future of lobos. 
The U.S. Fish and Wildlife Service is accepting comments on a proposed new rule that will guide the recovery program in the coming decades. This comment period is just scoping, which means that the public has a chance to speak up and say what matters most to them about Mexican wolf management.
We are asking you to take a moment and tell the agency what you think about how they can best protect and recover this species.
Western Watersheds Project is demanding:
Mexican wolves shall not be removed from the wild for livestock depredations on public lands;
The "accidental" trapping of wolves is still "take," and violates the Endangered Species Act;
When wolves are illegally killed, the agency will provide compensatory releases that disincentive such killing;
There will be no geographic limits on the wolves' recovery. Let the wolves find their best habitat and don't arbitrarily limit it based on politics.
The Mexican wolf must be listed as "essential" and treated as a threatened species under the law.
Additional ideas for comments can be found online here, but the most important comments are the ones that have meaning to you. Please let the agency know why you value wild wolves and how you will be harmed if they don't provide a scientifically robust planning rule.
You may submit written comments by one of the following methods:
Electronically: Go to the Federal rulemaking Portal: https://www.regulations.gov. Follow the instructions for submitting comments to Docket No. FWS-R2-ES-2020-0007, which is the docket number for this notice of intent.
By hard copy: Submit comments by U.S. mail or hand-delivery to: Public Comments Processing, Attn: FWS-R2-ES-2020-0007; U.S. Fish and Wildlife Service, MS: PRB/PERMA (JAO/1N), 5275 Leesburg Pike, Falls Church, VA 22041-3803.
Thanks in advance for commenting by June 15th, and feel free to get in touch with Greta Anderson at greta@westernwatersheds.org with any questions.